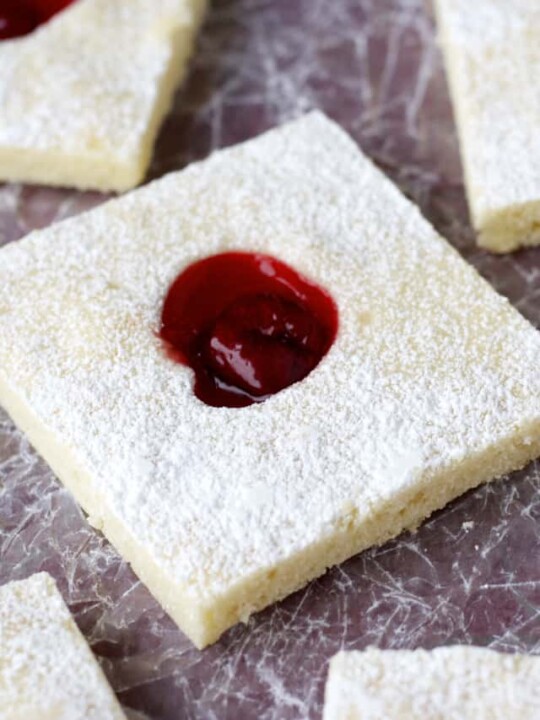 Okay, I finally have something Valentines-y for you today! Soft, amazing, cherry almond cookies; or cherry do-dads as we call them!
I must say, I am a horrible food blogger. I made these yesterday. Took pictures and posted it immediately. What can I say, I don't plan ahead well when it comes to food. I've been meaning to start menu planning our meals for, oooohh, about 5 years now. Maybe longer. I think I've actually done it 5 or 6 times. IN FIVE YEARS! I have issues.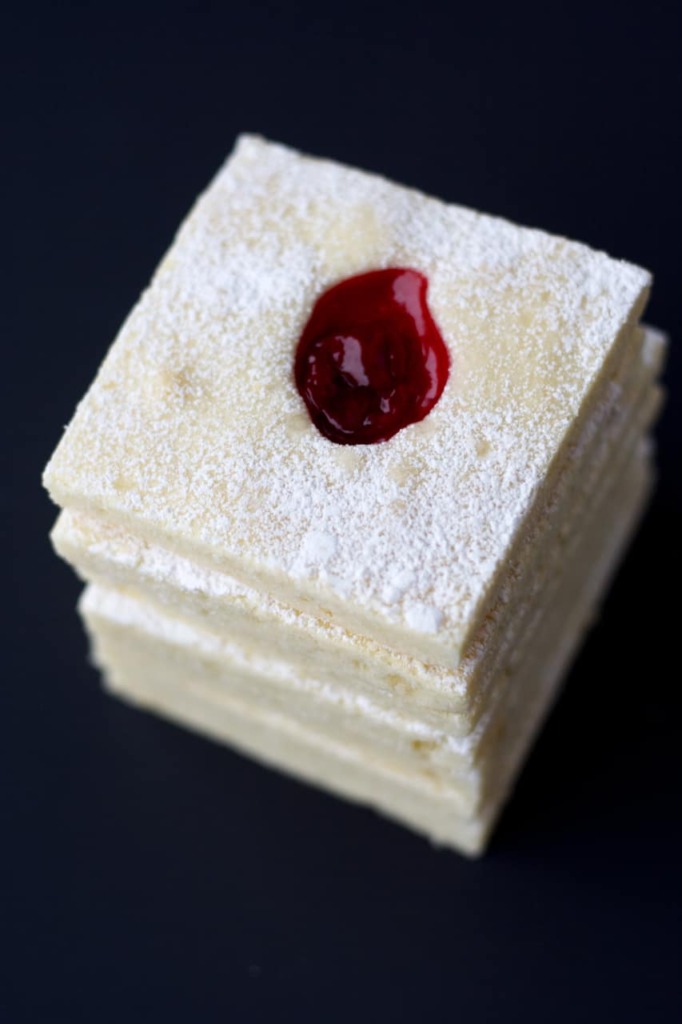 It's so bizarre, because in the rest of my life, I am super organized. It's actually a character trait that I would use to describe myself. And I know for a fact that other people would describe me that way too. But for some unfathomable reason I can't seem to get my act together when it comes to the kitchen. You know, the one part of my life I decide to throw up on the internet for the world to see. Why organize that?!
Anyhow, Valentine's Day. Apparently it's coming up? And as a food blogger, I'm supposed to be giving you Valentines-y type recipes and things? Evidently.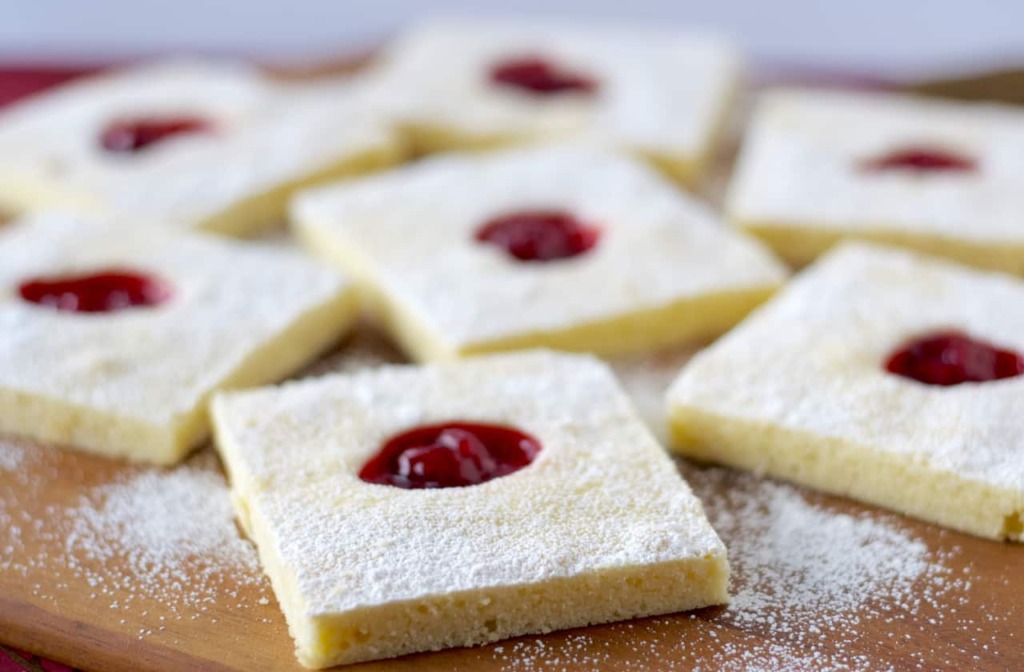 At least that's what everyone else seems to be doing. So I suppose I should get on board. But instead of planning ahead (which I didn't) I'm kind of winging it here. I'll do better on the next holiday, I promise. Maybe. I HAVE been trying to start planning for 5 years, so we will see if having a blog makes me actually finally do it. I'm kind of hoping.
But these squares didn't need any work or experimenting or anything, so they were the perfect thing to make at the last minute. This recipe is my mother-in-laws, and it's a family favourite. I didn't change anything, except adding a bit of almond flavouring to the cookie base because I love cherries and almond flavouring together. If you're not a fan, leave it out and make the actual original recipe! Also, I'm not sure how many my mother-in-law usually made from a pan, but I cut it into 24 squares. They were quite large, so I think you could easily make them smaller if you prefer. Also, more cherries that way!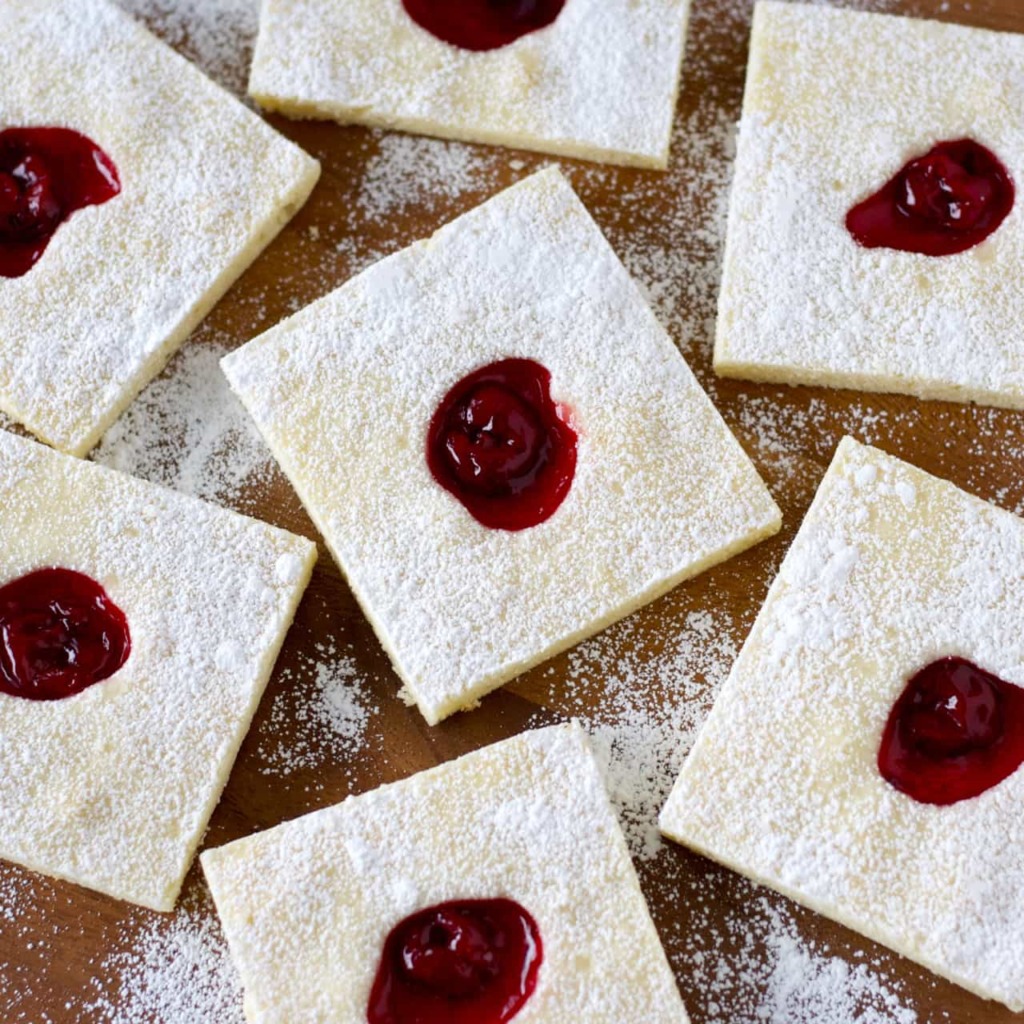 This is basically a soft almond flavoured cookie with a cherry pie centre. Cherry do-dads is what they were always called, and it's such a cute name that I just couldn't change it. So cherry do-dads they are! And they're amazing.
Try these for a Valentine's Day treat, they're perfect. Quick, easy, soft cherry almond cookies. If you're super creative, you could probably even make the cherry centre look kind of like a heart. I, of course, am not. I went with fast and easy!
Sidenote: I am taking off next week to a hot and sunny place (yay!) with my hubby to celebrate 15 years of marriage! I have a few posts scheduled to run, but will not be answering questions or comments for the next week. I'll get to them, just a little later than usual!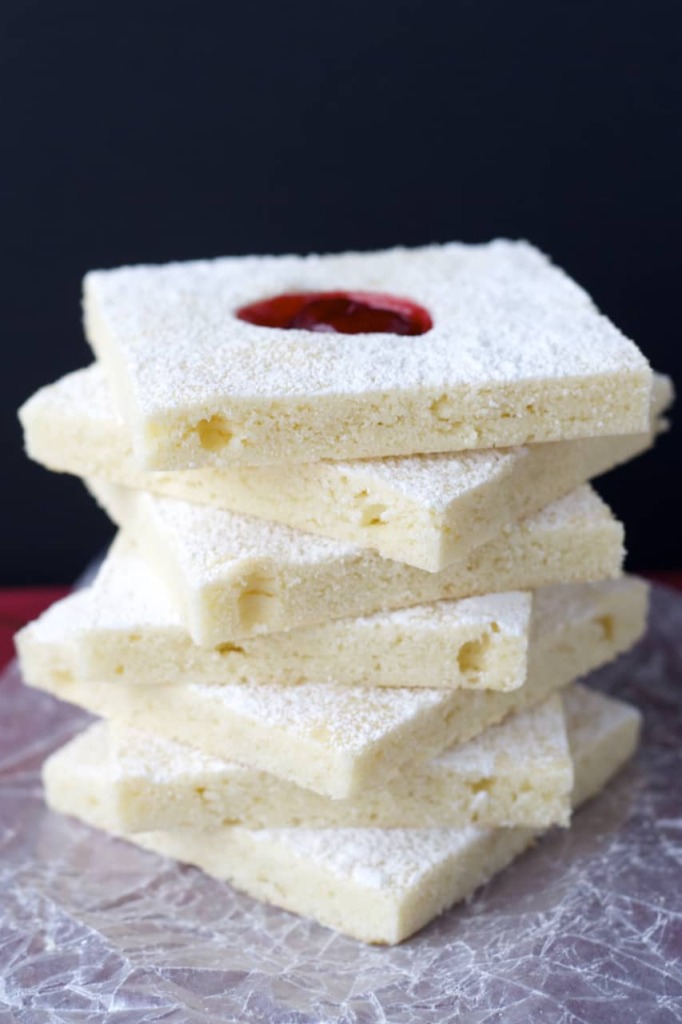 Yield: 24 cookies
Cherry Do-Dads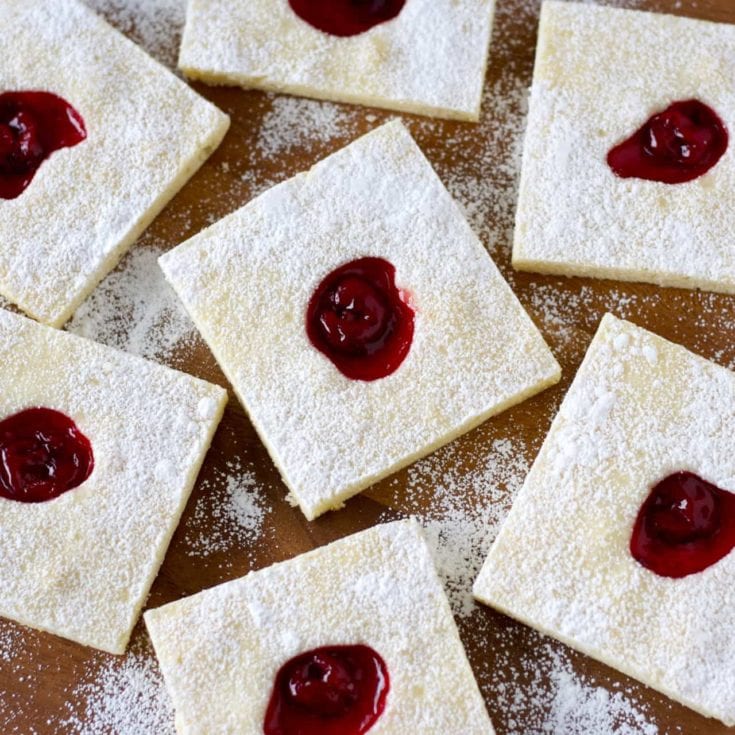 Ingredients
1 cup unsalted butter, softened
1 1/2 cups granulated sugar
3 large eggs
1 tablespoon lemon juice
1/2 teaspoon almond flavouring
2 cups all-purpose flour
1/2 teaspoon salt
1/3 can cherry pie filling
powdered sugar for sprinkling
Instructions
Preheat the oven to 350 degrees F. Adjust the upper rack so it is in the middle of the oven, if these are baked on the lower racks they will burn. Lightly spray a rimmed 12x16 inch cookie sheet with non-stick cooking spray. Set aside.
In a large bowl with an electric mixer, or in the bowl of a stand mixer, cream together the butter and sugar until light and fluffy. Add the eggs, lemon juice and almond flavouring, and mix until well combined. Add the flour and salt and mix again.
Spread the dough on the prepared baking sheet in an even layer over the whole pan. With a knife, lightly mark the batter into a grid of 24 squares (6 by 4). If you would like smaller cookies you could mark smaller squares at this point. In the center of each square, place one cherry with a bit of pie filling.
Bake for 30-35 minutes until the squares are set. Allow to cool completely in the pan, then cut into squares and store in an airtight container at room temperature for 3-5 days. The cookies can also be frozen for up to 3 months.
Notes
Source: My mother-in-law!