With sriracha ranch dipping sauce.  But that would have been entirely too long a recipe title with all of it in there.  Although I was tempted to put it all.  Because sriracha ranch!  It's amazing.  And may have made the meal.  So maybe I should have just given in to the impulse and thrown it all in the title even if that would have been a little ridiculous!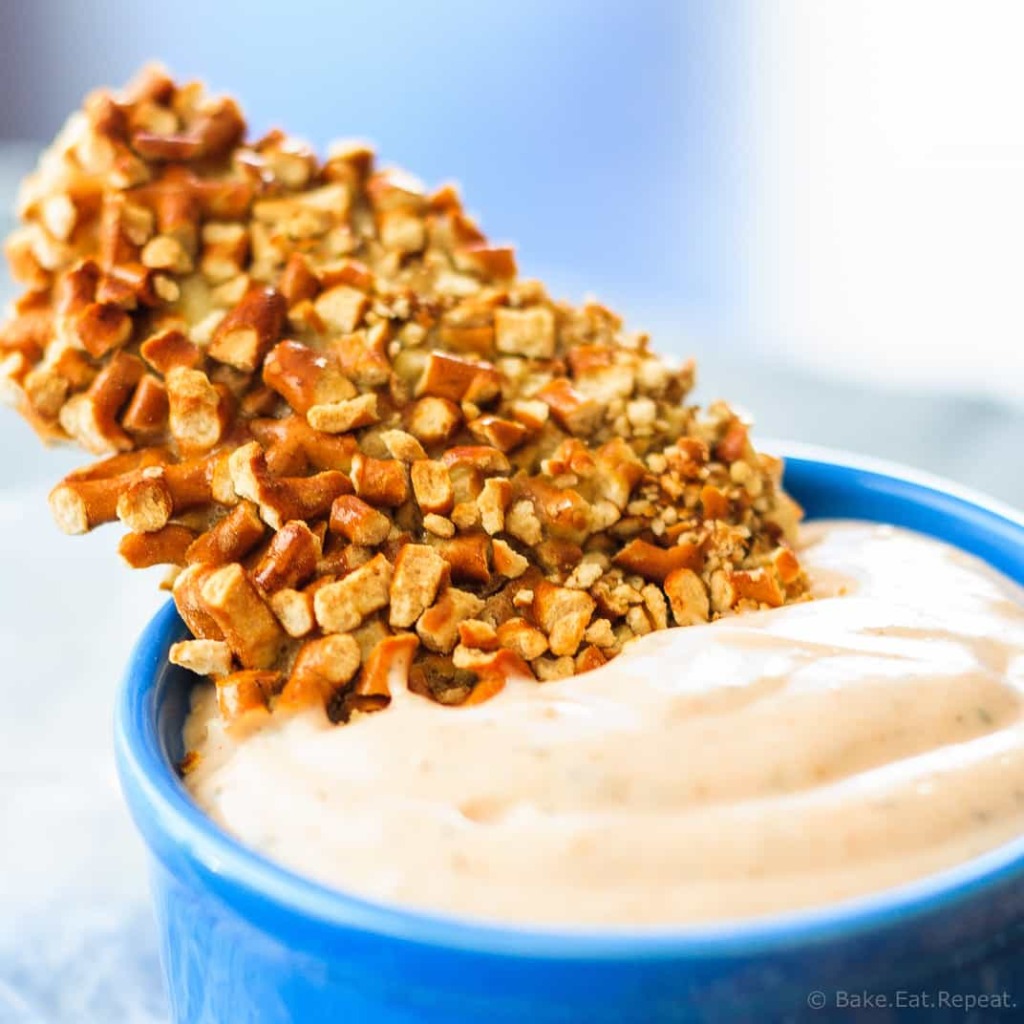 These baked pretzel ranch chicken tenders have been made at least 3 times in the last month, and are definitely on the "make many more times" list.  These were absolutely amazing.  The chicken pieces are first marinated in a buttermilk ranch mixture, then coated with ranch seasoned flour, dipped in an egg wash, and crusted with crushed pretzels.   Seriously, so good.  They're easy to make, baked not fried, yet the coating is nice and crunchy and the chicken is juicy.
We all loved these.  Yes, they are a little messy to make, what with the coating in flour, then egg, then pretzels, but seriously so worth it!  I've made many versions of oven baked chicken tenders, always hoping to get that crunchy coating that we all love from the fried version.  Some have been close (corn flakes work great) – some, not so much.  These pretzel ranch chicken tenders are the best ones I've made yet.  They stayed really crunchy, and the chicken was perfectly juicy, with a nice ranch-y (not a word, but you know what I mean!) flavour to it.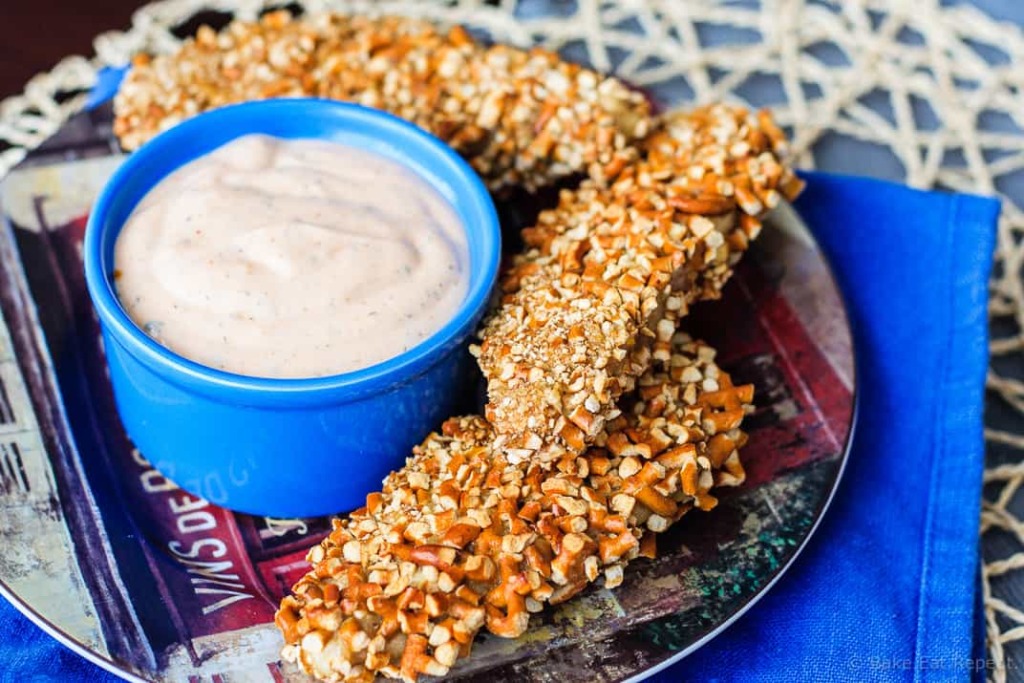 And the sriracha ranch dipping sauce?  Even if you don't want these pretzel ranch chicken tenders, you should definitely make this sauce and dip anything you can think of in it!  We used the leftover sauce for dipping veggies and chips, and I even threw some on a veggie panini – incredible.  There will definitely be much more of that in our future.
Also, why did it take me so long to try sriracha?  Clearly I take way too long to jump on board food trends.  I should probably stop that.