This baked lemon chicken is, in a word, amazing.  And I was informed immediately after supper that this is one that needs to be repeated.
The downside to living with a food blogger is you don't often get to have the same meal twice!  I have a bad habit of never making things again, even if we love them, or at least not for a long while.  So now my family will make sure to tell me when something is such a winner that it needs to make it into the regular rotation, not just get lost in the list of recipes we love but rarely (or never!) make again.
This was one of those recipes.  One that WILL be made again, and likely fairly often!  It was that good.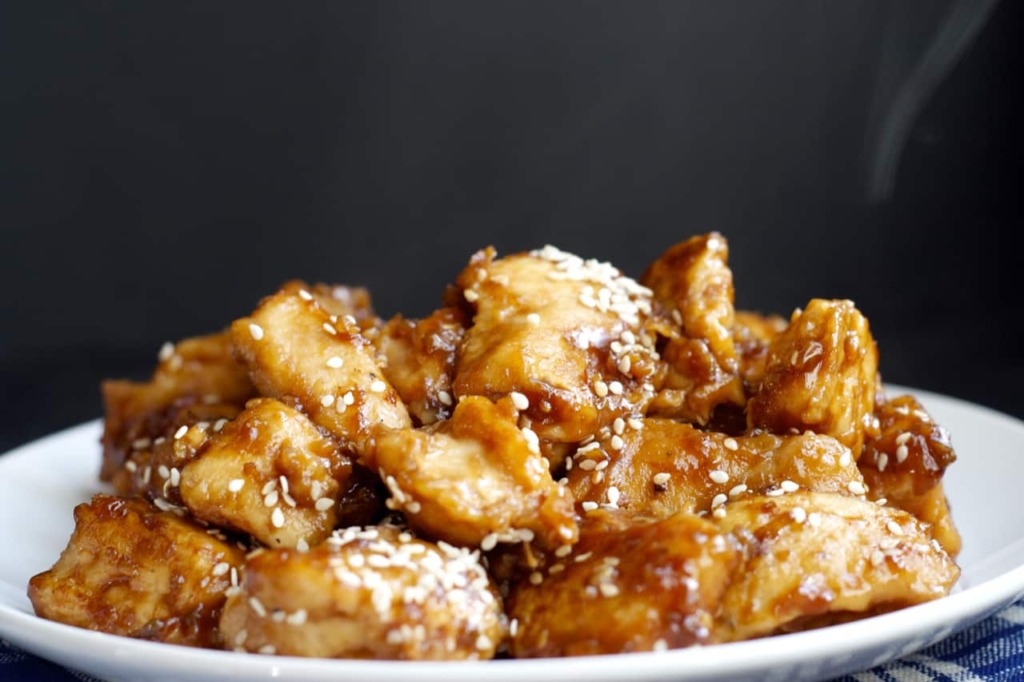 Of course, when it comes to Chinese takeout, lemon chicken is one of those things that is always on everybody's list of what to order.  You know, the deep fried chicken with neon yellow lemon sauce?  Yeah, this is much better.
The sauce isn't neon yellow though, so no one really believed me when I said it was lemon chicken.  But it tastes nice and lemony, and is much less sugary then the takeout stuff.  Less sweet, but a whole lot more flavour.  Plus, it's baked, not deep fried, so it's much healthier.  The chicken pieces are lightly coated in cornstarch, then dunked in an egg wash, before browning the outside on the stovetop.  Then it's tossed in the lemon sauce and baked until cooked through.  Easy and delicious.
That's a winning recipe in my books.
And, evidently, in everyone else's around here.  I should probably  make this one again.  Soon.