This baked lemon chicken is, in a word, amazing.  And I was informed immediately after supper that this is one that needs to be repeated.
The downside to living with a food blogger is you don't often get to have the same meal twice!  I have a bad habit of never making things again, even if we love them, or at least not for a long while.  So now my family will make sure to tell me when something is such a winner that it needs to make it into the regular rotation, not just get lost in the list of recipes we love but rarely (or never!) make again.
This was one of those recipes.  One that WILL be made again, and likely fairly often!  It was that good.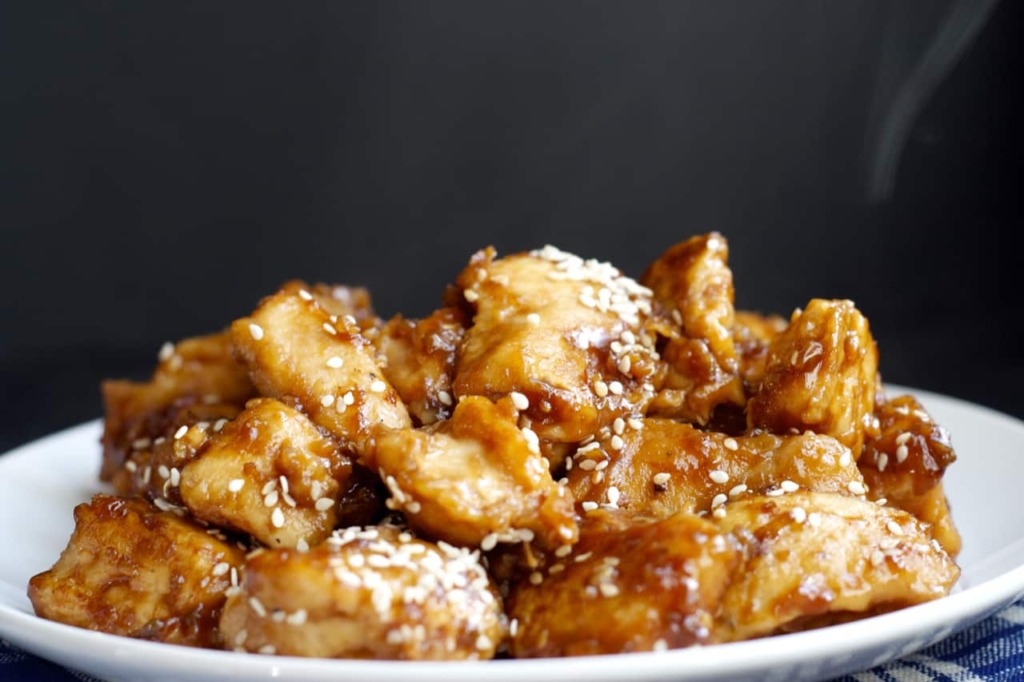 Of course, when it comes to Chinese takeout, lemon chicken is one of those things that is always on everybody's list of what to order.  You know, the deep fried chicken with neon yellow lemon sauce?  Yeah, this is much better.
The sauce isn't neon yellow though, so no one really believed me when I said it was lemon chicken.  But it tastes nice and lemony, and is much less sugary then the takeout stuff.  Less sweet, but a whole lot more flavour.  Plus, it's baked, not deep fried, so it's much healthier.  The chicken pieces are lightly coated in cornstarch, then dunked in an egg wash, before browning the outside on the stovetop.  Then it's tossed in the lemon sauce and baked until cooked through.  Easy and delicious.
That's a winning recipe in my books.
And, evidently, in everyone else's around here.  I should probably  make this one again.  Soon.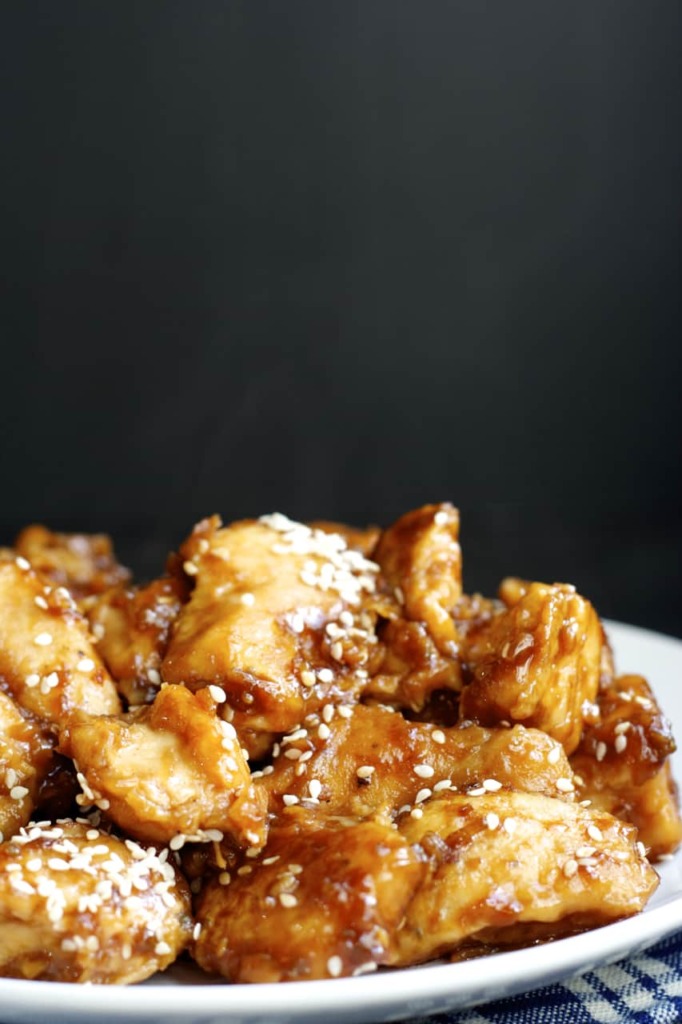 Yield: serves 4-6
Baked Lemon Chicken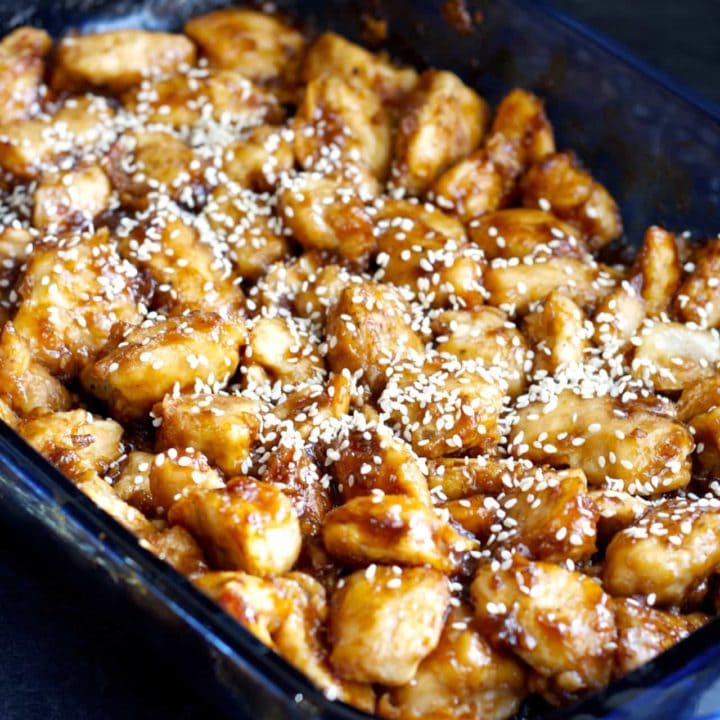 Ingredients
2-3 tablespoons olive oil, divided
3-4 chicken breasts, cut into one inch pieces
1/2 cup cornstarch
3 eggs, lightly beaten
4 garlic cloves, minced
1 - 1 1/2 inch piece fresh ginger, peeled and minced
1/2 cup chicken stock
6 tablespoons fresh lemon juice (2-3 lemons)
1 tablespoon lemon zest
2 tablespoons soy sauce
4 tablespoons granulated sugar
2 teaspoons cornstarch
2 tablespoons water
Instructions
Preheat the oven to 325 degrees F.
Heat 1-2 tablespoons of olive oil in a large non-stick skillet over medium heat. Add the cornstarch and the chicken pieces to a large ziplock bag, seal it, and shake to completely coat the chicken pieces. Dip the chicken pieces in the beaten egg and place in the hot skillet. Cook each side for about 30 seconds until golden brown but not cooked through. Work in batches if necessary so the chicken is in a single layer in the pan. Place the chicken in a large baking dish (about 9x13 inches, it should fit in a single layer).
Heat 1 tablespoon of olive oil in a small saucepan, over medium heat. Add the garlic and ginger and cook, stirring, for about 30 seconds, until fragrant. Add the chicken stock, lemon juice, lemon zest, soy sauce, and sugar, and cook, stirring, until the sugar is dissolved. Lower to a simmer and simmer until the liquid is reduced by half, about 5 minutes. Dissolve the cornstarch in the water and whisk it into the sauce. Continue cooking until thickened, 1-2 minutes. Remove the sauce from the heat and pour it over the prepared chicken in the baking dish, turning the chicken to coat it completely.
Place the chicken in the oven and bake for 50-60 minutes until cooked through, turning the chicken to make sure it's coated in the sauce once or twice during the baking time. Serve over hot cooked rice.